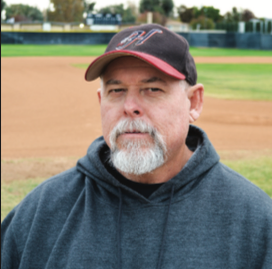 Coach Bob Keown returns to the Hart sidelines for his 27th season of assisting the Hart Baseball program, and Coach Ozella is thrilled again with his involvement in guidance for the Baseball student-athletes.  The Hart Dugout Club honored Coach Keown in 2015 with his selection to the Hart Baseball Wall of Fame, and each year his contributions to the program develop with additional players moving on to the college and pro ranks. 
"Coach Keown has been so involved in the program since I began in 2000, and our success has certainly been tied to his longevity in the program which provides a quiet stability.  His dedication is a source of passion to assisting these young men in reaching their goals, and I have been truly honored to coach with someone so special.  Our players on a daily basis are guided by words and example, and I would hope are truly grateful to Coach Keown," Said Coach Ozella.
Coach Keown, who pitched for the Indians in 1969, also coached in the Saugus program starting in 1978, so his mentoring has included various players throughout the Santa Clarita Valley.  Coach Keown, retired from the Hart District Field Maintenance Department as a supervisor, has been coaching at Hart since 1989.  Coach Keown and his wife Pam reside in Saugus.