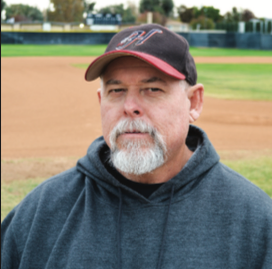 Veteran assistant coach Bob Keown returns to the Hart coaching box for his 26th season, and Coach Ozella believes his guidance to the young players remains valuable and steadfast.  Coach Keown was honored for his Hart Baseball coaching service with the 2015 selection to the Wall of Fame, and his major contributions to the program continue to grow with each year of coaching.
"Coach Keown's insight into the game and coaching is truly valuable to me and the many others that he touches with his daily contributions to the program.  Coach has a passion to assist our young men in reaching their goals in baseball and life, and I am one lucky guy to have his association with our program," said Coach Ozella.  "Coach desires the best for the players and the program, and that dedication demonstrates one special person."
Coach Keown, a former left-handed pitcher for the Indians in 1969, began his coaching career at rival Saugus in 1978, and his guidance has reached hundreds of players through the years at Saugus and Hart.  Coach Keown, a retired Hart District Field Maintenance Supervisor, joined the Hart staff in 1989.  Coach Keown and his wife Pam reside in Saugus.