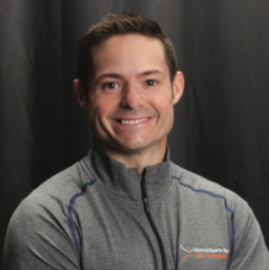 The mentoring and guidance of Dr. Bowne begins his 12th season of association with the Hart Baseball program, and the former Gonzaga Bulldog is probably the Indians most supportive fan. Dr. Bowne has used his medical expertise through the years to advise and rehabilitate numerous Indians, and his of ces are a constant source of guidance and mentoring for the young baseball players from the Hart diamond. "Jeff's advice for the players through the years has been a constant source of inspiration, and the stories of success are growing each and every day.
The respect the players, the parents and the coaching staff have for Jeff and his staff is a testament to the hard work of Jeff. Jeff is one quality person who serves in numerous facets in dealing with our players. I have the utmost respect for Jeff," said Coach Ozella.
Dr. Bowne graced the outfield and infield for the Zags in his playing days in Spokane, and he is a proud alumnus of the school. Jeff graduated with his Exercise Science degree in 1997 from Gonzaga, and now Jeff and his wife Carol are in the process of raising a beautiful family. The Bowne family is graced with daughter Francesca Isabelle, 7, and son Jefferson, 5.