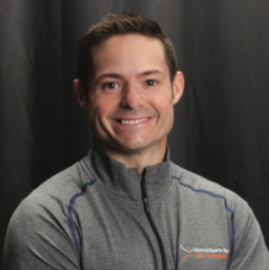 Dr. Jeff Bowne returns for his 15th season as the Hart Baseball Team Doctor, and the coaching staff and players are indebted to him for his personal service and dedication through the years.  Dr. Bowne, a former Gonzaga outfielder/ infielder, joined the program at the advice of former Indian's coach Roland De La Maza, and his professional medical guidance, diagnosis and rehabilitation has been a source of mentorship for numerous players through the years.  
"Jeff is one of our greatest fans, and his passion for his profession and the players is second to none.  I am amazed at his expertise on the latest updates in his profession, and most importantly, his guidance to our players on their future aspirations always motivates players to reach for the stars.  Jeff is one quality person who holds a special place in our program," said Coach Ozella.
Dr. Bowne attends practices and games of his off days, and the former Zag, has a young family to develop as well.  Jeff is married to Carol, and their young children develop before our eyes.  Francesca Isabelle has turned 10 years old, and Jefferson has now turned 8 years old.  Jeff graduated from Gonzaga in 1997 with an Exercise Science degree, and his offices of Valencia Sports Medicine and Rehabilitation has now become a fixture for Hart players on the Old Road in Valencia.