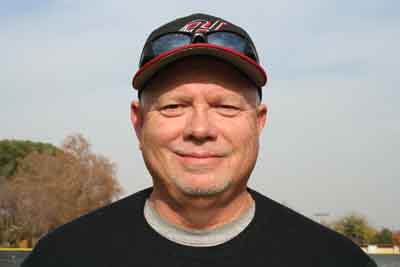 Coach Tim West begins his second season on the Hart Varsity, and the coaching staff and players are excited for another season with the former catcher at Eastern Illinois University.  Coach West serves in various roles on the coaching staff, and his knowledge of the game and his passion for coaching are highly appreciated by the players and Coach Ozella. Coach West' playing career led him to a stint in the Montreal Expos' minor league system, and his experience has been handed down to the players in his second round of coaching at Hart.  Coach West assisted on the freshmen level five years ago.
"Coach West' passion for working with the players is evidenced every day on the field, and Coach believes these players can reach their highest goals," said Coach Ozella.  "Coach was excited to return to the program last year, and we were truly blessed with his coaching and guidance." 
Coach West, a retired SWAT Commander in Beverly Hills after 28 years of services, led the Panthers of Eastern Illinois University to the D2 World Series his senior year.  Coach West has been married to Sandy for 23 years, and the West family resides in Stevenson Ranch.  The West family are blessed with three children with the oldest son Troy, 20, attending the University of Arizona. AJ, 19, pitches at Mission College and currently is rehabbing from Tommy John surgery last year and Nikki, 16, plays softball at Valencia High School.